About Scherzinger
Family-Owned &
Family-Operated
ABOUT SCHERZINGER
FAMILY-OWNED AND FAMILY-OPERATED SINCE 1934.
We've been your neighbor, first in the Greater Cincinnati and Northern Kentucky areas, then in Dayton, and now in Columbus and its surrounding neighborhoods. We've been your partner, helping you to understand and solve your pest problems quickly and effectively.
We've been pioneers, engineering new standards for ways of eliminating and controlling bugs and pests. We've been researchers, working with the Ohio Department of Agriculture, the Ohio Pest Management Association, and industry-leading manufacturers to help develop integrated methods for safely managing pests. We've been mindful, knowing that with expert pest control comes a responsibility to the health of your family and the environment as a whole.
From generation to generation and innovation to innovation, the family of ScherZinger has been committed to serving yours – at home, at work, and all the places in between.
We're pest management professionals. Bug eliminators. Pest experts. And we work for you in Cincinnati and Northern Kentucky, Dayton, in the Columbus area, and everywhere in between.
SCHERZINGER TEAM
GET TO KNOW US – FOUR GENERATIONS AND GROWING.
Since our founding in 1934, the name ScherZinger Pest Control has been synonymous with the best. We've worked throughout the years to understand the changing nature of the industry and respond to those changes immediately with quality, precision and care. Now our team spans four generations, and has grown to be the largest family-owned pest control company in the region.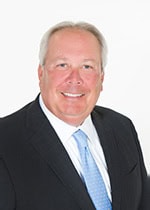 Steve Scherzinger, CEO
Steve is the third-generation owner of ScherZinger Pest Control. He graduated from the University of Cincinnati with a degree in Administrative Management in 1979. Steve is a Past President of both the Ohio Pest Control Association and the National Pest Management Association (NPMA).The Pest Control Industry has recognized him with honors for the NPMA Committee of the Year in 1986-1987 and 2003-2004, the 1996 PCT Leadership Award and the 2008 NPMA Pinnacle Award.The community has recognized Steve with honors for the 1985 Cincinnati Exchange Club Exchangite of the Year, the 1999 Civic Garden Center of Cincinnati Civic Beautification Leadership Award, the 2001 University of Cincinnati Goering Center Family Business of the Year, and the 2012 Cincinnati Park Board Gentlemen of Style and Substance Award.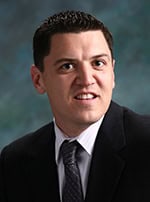 Kurt Scherzinger, President
After working in a variety of businesses outside the Pest Management industry, Kurt became the first of the fourth generation of ScherZingers to join the family business after graduating in 2004 from the University of Dayton. Beginning his career as a technician serving both termite and pest control customers, Kurt has subsequently been in residential and commercial sales, opened ScherZinger's Dayton branch, served as commercial sales manager and purchasing agent, and now holds the position of President for ScherZinger Pest Control. Kurt was a key player in bringing heat technology to ScherZinger for eliminating bed bugs, and remains active in the internal research on how to make it more effective and efficient for ScherZinger's customers. Kurt is active in both the State and National Pest Management Associations.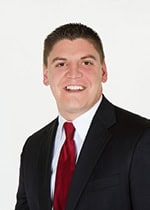 Eric Scherzinger, Vice President of Procurement and Marketing
Eric graduated from the University of Kentucky with a bachelor's degree in Agriculture Economics. While at UK, Eric was the president of his fraternity, worked in the Entomology Lab assisting with research on bed bugs, and worked summers for ScherZinger as a termite technician. Upon graduation in 2007, Eric joined ScherZinger full-time. As part of the fourth generation at ScherZinger, Eric has held many different positions in the company including pest control technician, residential and commercial sales person and the Dayton Branch Manager. He helped expand the company into Columbus and now serves as the Vice President of Procurement and Marketing. Eric is on the Associate Council for the Greater Cincinnati Northern Kentucky Apartment Association and the Columbus Apartment Association. He is also a past board member for the Greater Dayton Apartment Association and is actively involved with the Building Owners and Managers Association, and both the Ohio and National Pest Management Associations. He has been asked many times to be a speaker at meetings for the Associated Pest Management Association. He is also on the Emerging Leaders Council with the National MS Society.
Our Company Memberships and Accolades
National Pest Management Association
Ohio Pest Management Association
Kentucky Pest Management Association
Greater Cincinnati Chamber of Commerce
Dayton Area Chamber of Commerce
Northern Kentucky Chamber of Commerce
Better Business Bureau
National Apartment Association
Greater Cincinnati and Northern Kentucky Apartment Association
Greater Dayton Apartment Association
Columbus Apartment Association
Rotary Club of Cincinnati
Ohio Hotel and Lodging Association
Building Owners and Managers Association
Associated Pest Management Association
Among the founders of the Ohio Pest Control Association, and the first in the pest control industry to have three generations serve as its president
Worked with the Ohio Department of Agriculture to develop certifications and testing standards for pest control operators
AS THE CHARACTER AND COMPLEXITY OF PESTS EVOLVE, SO DO WE.
Since 1934, we've worked hard to become your hometown experts for controlling and eliminating pests. We continually do the research and commit the time in order to understand the changing nature of today's pests and engineer the best solutions to alter – or remove – the conditions in which they thrive. But we don't stop there.
Our technicians and inspectors are among the most highly trained – state-certified within their areas of expertise throughout their tenure and regularly challenged to increase their body of knowledge even further. At ScherZinger, the educational standard to which we hold all our employees includes weekly classes and technical seminars directed by industry experts and our own on-site Associate Certified Entomologist.
SUPPORTING OUR COMMUNITY AND IMPROVING IT FOR ALL.
As both a company and a family, ScherZinger has deep roots in Ohio. We live and work right next door to you, and believe it is paramount for the success of all to contribute to the support and growth of our own hometown and its surrounding neighborhoods.
Our mission? To be a company that improves the community. As your pest control experts in the Greater Cincinnati, Northern Kentucky, Dayton and Columbus areas, here's a glimpse into how we're doing just that:
Originally funded and helped construct the celebrated Butterfly Garden at the Krohn Conservatory, in partnership with the Conservatory and Keep Cincinnati Beautiful
Sponsor of the Krohn Conservatory's annual Butterfly Show, in addition to annual construction and ongoing upkeep of butterfly gardens at area schools
Fully funded a permanent termite exhibit at the Cincinnati Zoo & Botanical Garden
Developed a scholarship fund to promote the study of urban entomology
Volunteered and contributed to events and groups such as the Special Olympics, Cincinnati Parks Foundation, SPCA of Cincinnati, Second Chance Wildlife Rehabilitation, the Drop Inn Center, City of Hope Hospital, Boy Scouts of America and many more